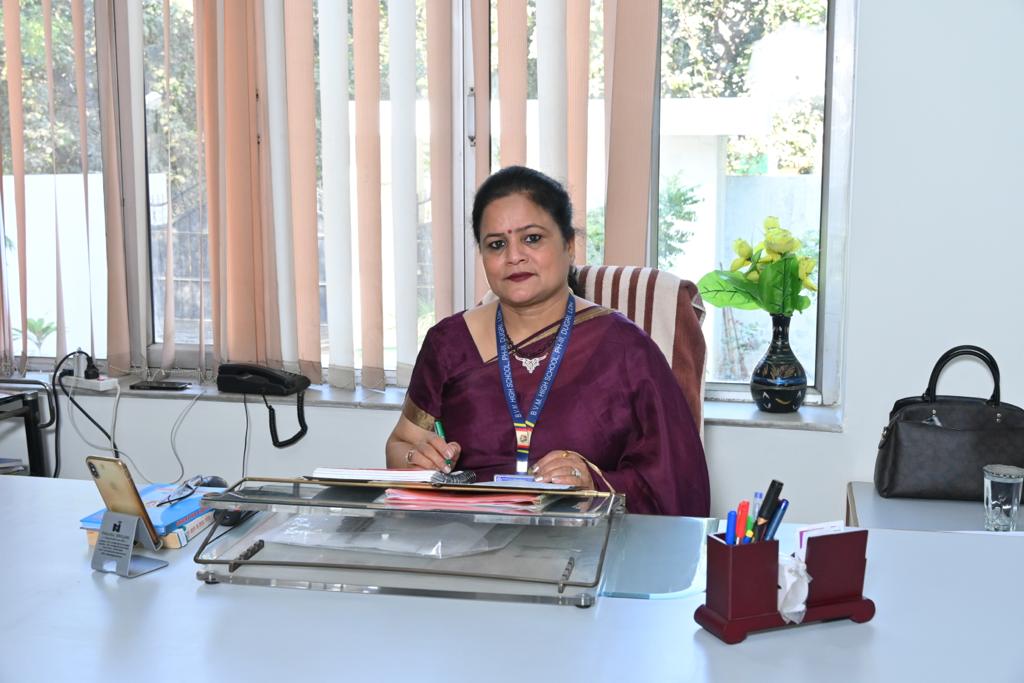 Dear Students,
Bhartiya Vidya Mandir Sr. Sec. School, Dugri founded in 2003 under the ageis of the esteemed BVM trust stands as an embodiment of educational excellence. With a legacy rooted in fostering holistic growth, this institution has been nurturing young minds through a harmonious blend of traditions and innovations, giving expression to their innocent feelings thoughts and aspirations. Our Motto based on moral values and cultural heritage embodies the essence of our educational philosophy and the values we hold dear. At BVM Dugri, we apprehend that the realm of education transcends pedagogic confines, it assumes the guise of shaping multifaceted individuals who are not merely repositories of knowledge but also embodiments of compassion, integrity and cultural enlightenment.
It gives me great pleasure to welcome you to our school website.
I summon each stakeholder within our school community to embrace our maxim as a shared odyssey. Unitedly let us cultivate an ambience where our students emerge as exemplars of empathy, accountability and cultural enlightenment with profound gratitude for your pivotal role in our journey as fervently strive to "Exalt Virtues, Enshrine Heritage"
Manisha Madaan
Principal
BHARTIYA VIDYA MANDIR SR. SEC. SCHOOL
DUGRI, LUDHIANA