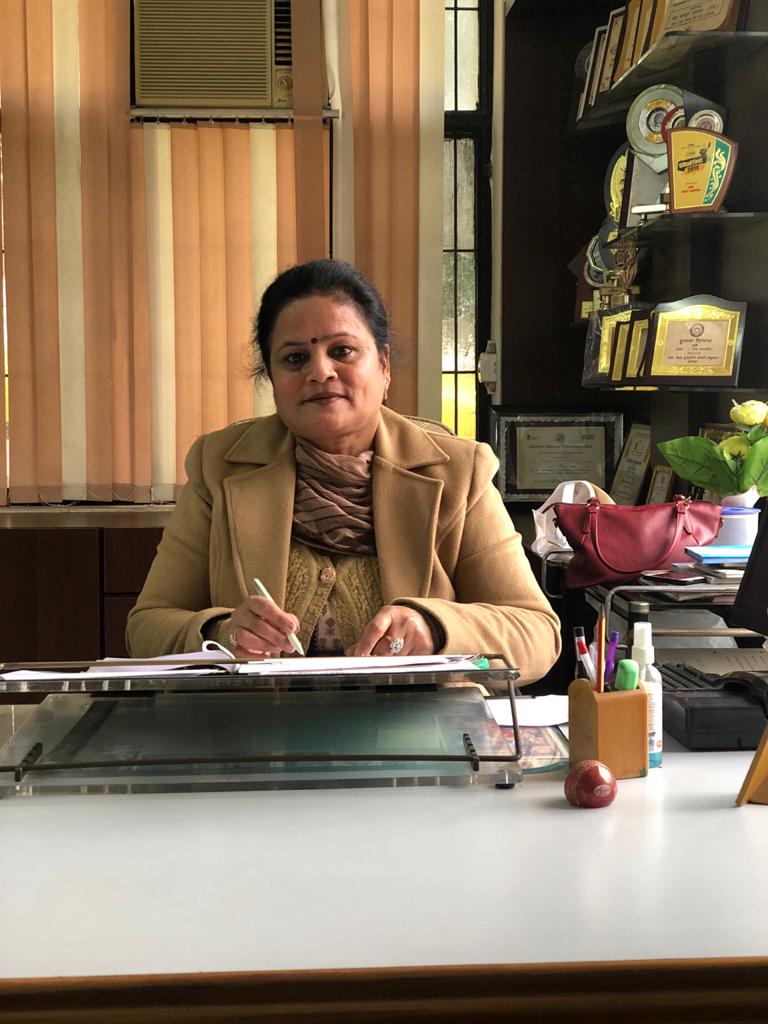 Dear Students,
It gives me great pleasure to welcome you to our school website.
''There are no secrets to success. It is the result of preparation, hard work and continuous efforts.'' Success does dawn when the following pre-requisites are present:-
1. Curiosity to know.
2. Penchant for uninterrupted knowledge flow.
3. Passion for unkeep of both the features mentioned above.
4. Trust in yourself.
5. To be clean to know that success is never a spurt but consistent and thorough perseverance.

There are only two lasting bequests we can hope to give our children. One of these is roots and the other wings. One is offered by our loving parents and the other is offered by school. So parents and school are like two pillars. They help jointly in career building of students.
Dear ones, store in mind that curiosity is important for excelling in any field. It leads to creativity and new inventions. Achieve what you want by being self-sufficient, highly attentive and alert.
We are meant to succeed and we can do so by adopting and adhering to the tone and tenor of above 5 conditions with the matured and timely guidance by both the parents and school teachers.
I wish that you will make yourself stronger day by day, adding a new leaf to the grandeur of the school as it is rightly said ''The harder I work, the more luck I seem to have."
Manisha Madaan
Principal
BHARTIYA VIDYA MANDIR
DUGRI, LUDHIANA